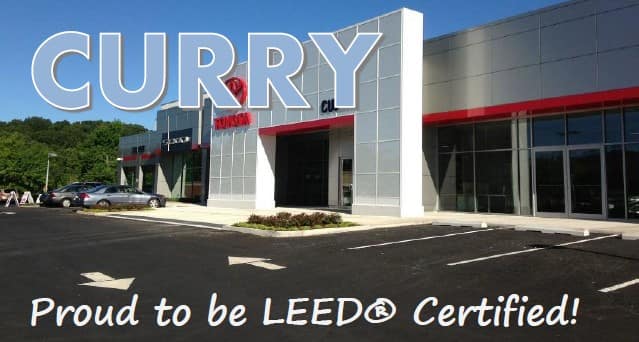 What is LEED®?
The Leadership in Energy and Design (LEED) for New Construction is the U.S. Green Building Council's benchmark for high-performance green facilities. LEED® Certification means a facility is a healthy and productive place to work and patron, is less costly to maintain and operate, and has a reduced environmental impact.
LEED® promotes a whole-building approach to sustainability by recognizing performance in five key areas: sustainable site development, water savings, energy efficiency, materials selection, and indoor environmental quality.
WHAT MAKES A BUILDING GREEN?
SUSTAINABILITY & ENERGY
Light-colored high reflectivity roofing to increase cooling efficiency.
Native, local, and water-efficient landscaping to reduce irrigation needs.
Outdoor lighting that uses up to 30% less electricity.
Roof-mounted rain garden to capture rainwater runoff for irrigation.
Point-of-use hot water heating systems for increased energy efficiency.
Reduced-size HVAC systems due to more efficient insulation and glass.
"Auto-off" Motion sensor lighting in the presence of sufficient daylight.
Solatubes™ for increased natural daylight without electric consumption.
High-efficiency fluorescent and LED lighting throughout the building.
HVAC systems with low or no ozone depletion potential.
70% of electricity purchased from Green-e Certified renewable sources.
BUILDING, MATERIALS, HEALTH & SAFETY
92% recycled steel that was harvested and manufactured locally.
Recycling of construction waste on-site to minimize landfill impact.
35% less water usage overall than comparable non-green facilities.
All paints, flooring, and finishes contain low or no harmful VOCs.
High-efficiency filtration systems to reduce indoor air pollutants.
A "Green cleaning" standard using only environmentally responsible cleaning products.
Constant monitoring of all energy performance to ensure the building performs as designed.
Access to public transportation to reduce greenhouse gas emissions and to reduce commuting costs for employees as an added benefit.
"Our main goal was to create a sustainable, healthy, and comfortable building for both customers and employees." - BERNARD F. CURRY III CEO and OWNER
"Once we realized what a significant and positive impact we could make on the environment, we dedicated our resources and efforts toward constructing a
LEED®-registered showroom." - BOB CARINCI COO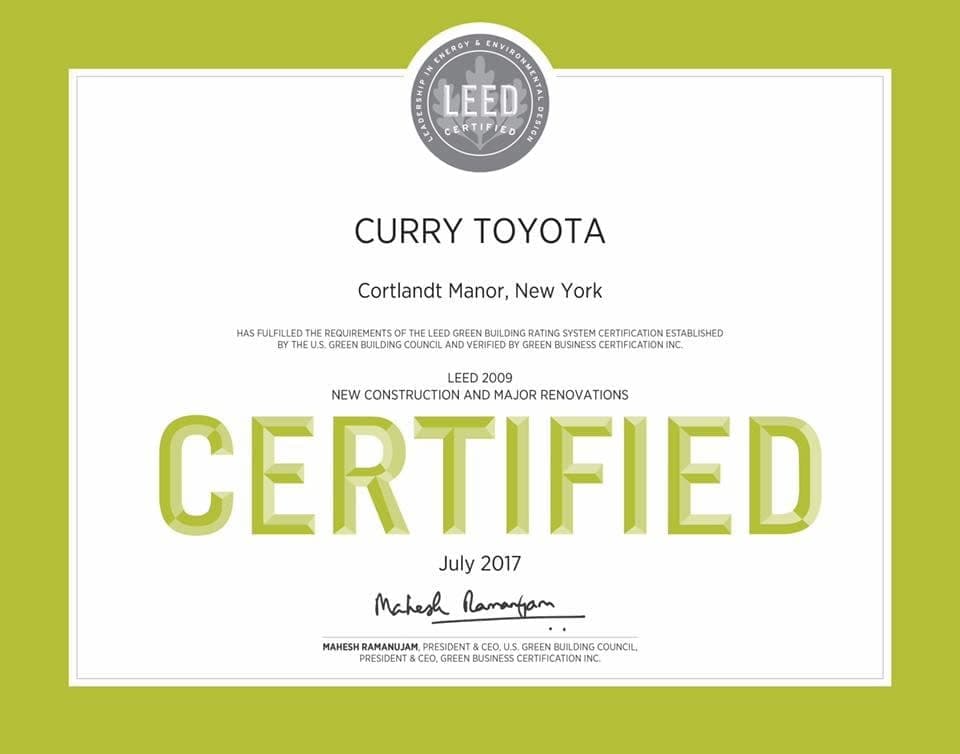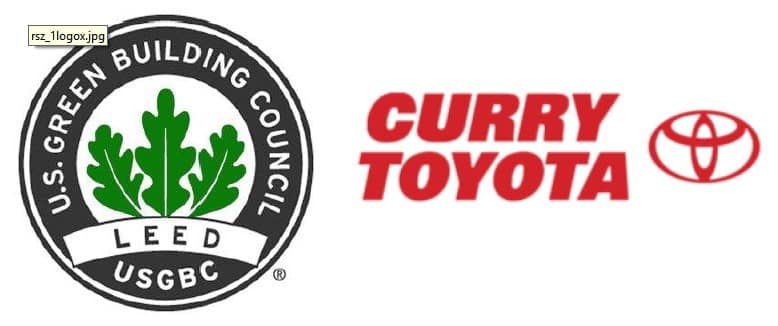 Proud to be LEED® Certified!