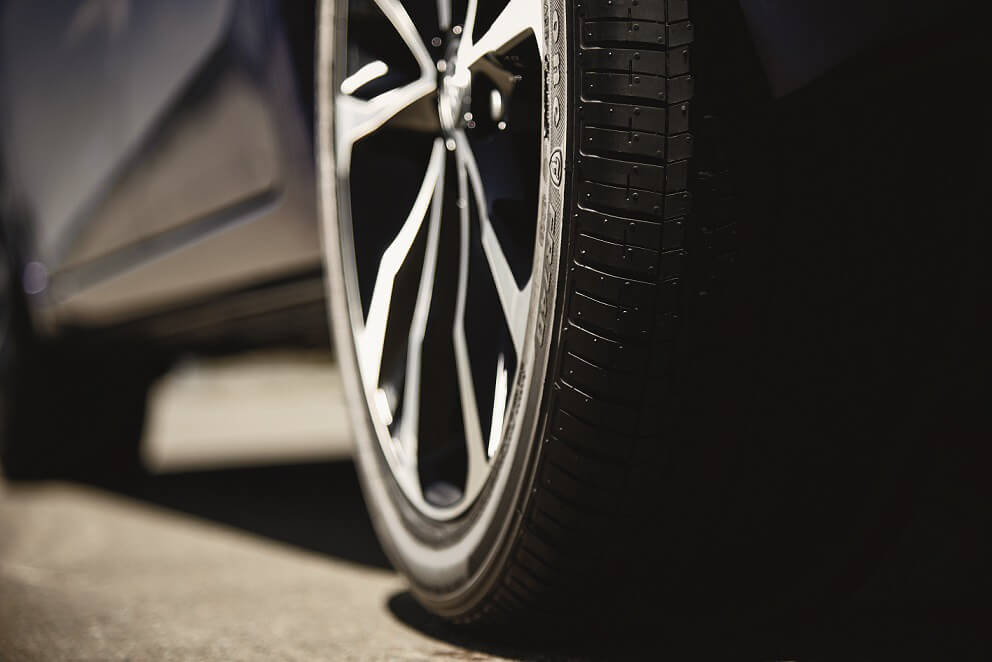 The tires on your Toyota car or truck play a big role in giving your vehicle the on and off-road traction it needs to keep you safe while driving. But beyond traction, what else do your tires do and why is it important to get regular tire inspections and tire rotations? One benefit of regular tire rotations is a reduction in the kind of imbalances that can occur with uneven tire wear. The more you drive, the more wear and tear your tires experience. Over time, this can lead to compromised, uneven tires and increased odds of incurring a flat tire. Among other things, thorough tire inspections like the ones offered here at Curry Toyota, include tire pressure adjustment and an inspection of your wheels for any dents or dings that could cause future issues if you have to do a tire change on the road. Whether you're looking for new Toyota tires in Cortlandt Manor, New York, or a service center you can trust with all your tire rotations, Curry Toyota is the place to go.
Quality Tire Care in Cortlandt Manor, NY
For excellent tire care and one of the best selections of Toyota tires in Cortlandt Manor, NY, look no further than Curry Toyota. Here you'll find a highly trained team of Toyota technicians ready to treat your favorite Toyota vehicle with expertise and care. And thanks to our state-of-the-art auto repair equipment and the wide range of tire sizes and treads in our genuine Toyota tire selection, you're sure to find what you're looking for at Curry Toyota. From replacing flat tires and tire rotations to new tire mountings and tire repairs, visit Curry Toyota for all of your tire needs. Give us a call to learn more!
Complete Toyota Service Center
Beyond our competitively priced selection of Toyota tires in Cortlandt Manor, NY, and our trusted tire inspection services, we also offer a wide variety of other important Toyota maintenance and car repair services. Whether you need a battery or wiper blade replacement, a quick oil change or brake inspection, or other essential car service or Toyota repair, our service center is here for you. To find out all you need to know about the importance of tire rotations, safe tire pressure monitoring, or changing a tire, do yourself a favor and give the service center at Curry Toyota a call now.